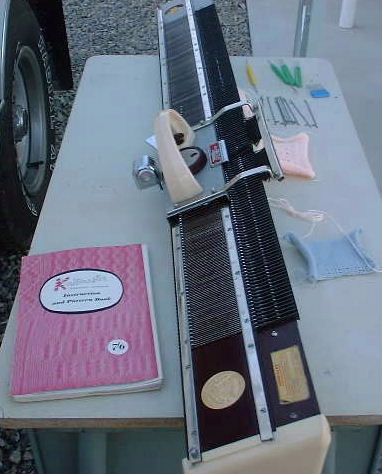 This Machine comes from the 1950's and is in almost unused condition. Found at a farm sale, it had to be lovingly stored. I wonder if it was lovingly used. The manuals, lessons, tools and packing are all intact.
The next 5 pictures show the machine being unpacked and opened for the first time. Look at the condition, looks just like it came from the factory.




The next four pictures show the manuals and lessons, the tools and accessories, and the carriage.
Note the row counter that is mounted on the carriage, works so neatly.